First, let's deal with the matter of Anthony Weiner. The man has been the U.S. Representative for New York's 9th Congressional District since 1999. He took Charles Schumer's old job, so that Chuck could run and win a Senate seat. Weiner has a good sense of humor. He is also reputed to be more than a little difficult to work with, and that often goes along with having a temper, which in turn often goes along with believing that your presumably noble principles make you a better person than those around you.
I am not questioning Weiner's sincerity. I am questioning his sanctimonious judgment. He will resign, he must resign, and he is fooling no one except himself if he postpones the inevitable. A good rule of thumb for people in this age of instant bullshit and character immolation is to steadfastly refuse to take pictures of yourself in any suggestive way and then send or have them sent out to women of the opposite gland. It's just foolish, it never gets interpreted as sexy (although it does get experienced as creepy as hell), and it will destroy you without you getting much if any pleasure from the experience. So Weiner should and will resign, not because he is a creep, but because he is an idiot for not knowing what any high school boy could have told him. Chicks don't think photos of vastly older men are fun, although those pictures do cause them to laugh. Got it? Good.
Okay, now let's get on with Reconstruction. There is a great deal of recent interest in Civil War history, so I thought maybe we could clear up some presumed mysteries, especially with certain segments of the Southern United States attempting to make people think that the war between the states had something to do with anything besides slavery.
Reconstruction was an era of unprecedented political conflict and of far-reaching changes in the nature of American government. At the national level, new laws and constitutional amendments changed the federal system and the definition of citizenship. In the South, a politically mobilized black community joined with white allies to bring the Republican party to power, while excluding those accustomed to ruling the region.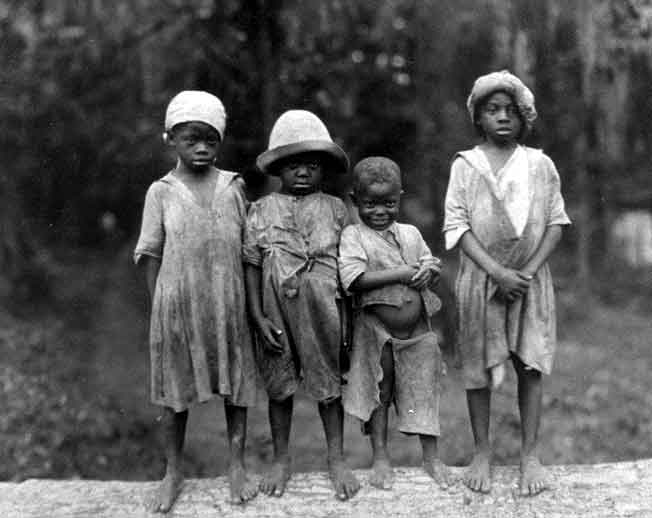 The national debate over Reconstruction centered on three questions:
· On what terms should the defeated and treasonous Confederacy be reunited with the Union?
· Who should establish these terms, Congress or the President?
· What should be the place of the former slaves in the political life of the South?

During the Civil War, Abraham Lincoln announced a lenient plan, with suffrage limited to whites, to attract Southern Confederates back to the Union. By the end of his life, however, Lincoln had come to favor extending the right to vote to educated blacks and former soldiers.
Lincoln's successor, Andrew Johnson, in 1865 put into effect his own Reconstruction plan, which gave the white South a free hand in establishing new governments. Many Northerners were convinced that Johnson's policy, and the actions of the governments he established, threatened to reduce African Americans to a condition similar to slavery, while allowing former "rebels" to regain political power in the South.
As a result, Congress overturned Johnson's program. Between 1866 and 1869, Congress enacted new laws and the Fourteenth and Fifteenth amendments to the Constitution, guaranteeing blacks' civil rights and giving black men the right to vote. These measures for the first time enshrined in American law the principle that the rights of citizens could not be abridged because of race. And they led directly to the creation of new governments in the South elected by blacks as well as white - America's first experiment in interracial democracy.


In 1865 President Andrew Johnson implemented a plan of Reconstruction that gave the white South a free hand in regulating the transition from slavery to freedom and offered no role to blacks in the politics of the South. The conduct of the governments he established turned many Northerners against the president's policies. The end of the Civil War found the nation without a settled Reconstruction policy.
In May 1865, President Andrew Johnson offered a pardon to all white Southerners except Confederate leaders and wealthy planters (although most of these later received individual pardons), and authorized them to create new governments. Blacks were denied any role in the process. Johnson also ordered nearly all the land in the hands of the government returned to its prewar owners -- dashing black hope for economic autonomy.
At the outset, most Northerners believed Johnson's plan deserved a chance to succeed. The course followed by Southern state governments under Presidential Reconstruction, however, turned most of the North against Johnson's policy. Members of the old Southern elite, including many who had served in the Confederate government and army, returned to power. The new legislatures passed the Black Codes, severely limiting the former slaves' legal rights and economic options so as to force them to return to the plantations as dependent laborers. Some states limited the occupations open to blacks. None allowed any blacks to vote, or provided public funds for their education. Although the owner of five slaves before the Civil War, Johnson identified himself as the champion of his state's "honest yeomen" and a foe of large planters, who he described as a "bloated, corrupted aristocracy." He strongly promoted public education, and free land for Western settlers.
A fervent believer in states rights, Johnson was also a strong defender of the Union. He was the only Senator from a seceding state to remain at his post in 1861, and when Union forces occupied Tennessee, Abraham Lincoln named him military governor. In 1864, he was elected vice president. Succeeding to the presidency after Lincoln's death, Johnson failed to provide the nation with enlightened leadership, or deal effectively with Congress. Racism prevented him from responding to black demands for civil rights, and personal inflexibility rendered him unable to compromise with Congress. Johnson's vetoes of Reconstruction legislation and opposition to the Fourteenth Amendment alienated most Republicans. In 1868, he came within one vote of being removed from office by impeachment.


In the 1870s, violent opposition in the South and the North's retreat from its commitment to equality, resulted in the end of Reconstruction. By 1876, the nation was prepared to abandon its commitment to equality for all citizens regardless of race. As soon as blacks gained the right to vote, secret societies sprang up in the South, devoted to restoring white supremacy in politics and social life. Most notorious was the Ku Klux Klan, an organization of violent criminals that established a reign of terror in some parts of the South, assaulting and murdering local Republican leaders.
In 1871 and 1872, federal marshals, assisted by U. S. troops, brought to trial scores of Klansmen, crushing the organization. But the North's commitment to Reconstruction soon waned. Many Republicans came to believe that the South should solve its own problems without further interference from Washington. Reports of Reconstruction corruption led many Northerners to conclude that black suffrage had been a mistake. When anti-Reconstruction violence erupted again in Mississippi and South Carolina, the Grant administration refused to intervene. The election of 1876 hinged on disputed returns from Florida, Louisiana, and South Carolina, where Republican governments still survived. After intense negotiations involving leaders of both parties, the Republican candidate, Rutherford B. Hayes, became president, while Democrats assumed control of the disputed Southern states. Reconstruction ended.