I believe it was the formerly blacklisted Dalton Trumbo who wrote the words in the film
Papillon
that the greatest sin is a wasted life. The concept of sin presupposes an accountability, a reckoning, even if only to oneself. I like to imagine my own personal judgment day as one in which a giant glowing version of Phil Mershon looks down upon the frail and trembling (and recently deceased) incarnation of me as the larger form bellows, "What the hell were you thinking?" The ultimate cosmic irony would be that it turns out each person has his or her own personal god connected in spirit to the larger God who only exists as the sum of His parts.
"What do you mean, oh Lord and other self?"
The divine Philip would cast a look of profound despair upon the sinful Phil and say, "You were free as a bird! Freer, in fact, because unlike the bird, you had the gift of creativity. And what did you do? You were just like all the others. You stole, you swore, you plotted and schemed. You hit the ground lying and never stopped even until the day you died."
"That's not true."
"Liar! Do you forget that I have been watching all these many painful years? You cursed creature! When a rat catches his tail in a trap, he hasn't the capacity to sit there imagining that he is free. He must either chew through his tail or become accustomed to dragging a trap along with him everywhere he goes."
"I thought we'd settled on birds as the opposing metaphor?"
"Excuse me? Do you really want to antagonize your own personal judgment day magistrate?"
"I suppose not."
"You! You most foul and wretched of life forms. You lived a life of freedom in which you spent most of your time looking for traps to get caught in. So I repeat, what the hell were you thinking?"
My own unsolicited corollary to the Dalton Trumbo line is "The second most egregious sin is to be bored." It is with that caveat that I hope my soul will be redeemed because I can honestly report that the number of times in my life in which I have been bored for more than a few random seconds can be represented by the number of toes on my left foot. While enduring the tortures of higher education, aridity and disillusionment of the greater good, I cannot even recall the last time I was bored. I must hasten to add that this is not attributable to any clever preparation on my part. I never think to bring a book to the doctor's office, I have never played a computer game and I only use my Blackberry to retrieve information rather than to socialize.
So, what does this Mister Smarty Pants Never Gets Bored Guy do when he's sitting alone some place waiting for someone to show up or when on a long flight or when home alone without pornography?
I am a situational introvert just as I am a situational extrovert. Drop me into the bloodstream of a major city wearing nothing but a jock strap and a smile and within a few minutes I will have persuaded ten people to take me shopping for clothes. Lock me away in the deepest dark dungeon on the planet and I will entertain myself with thoughts of climbing mountains, wrestling lions, or composing songs.
Why is he going on about this?
I am going on about this because in our unending attempts at constructing a less tragic world, boredom has wasted more lives than starvation and genocide combined.
"Phoenix is a boring town."
"What does that mean?"
"It means there's nothing to do here."
"Nothing?"
"Well, nothing interesting."
"Like what?"
"I don't know. I can't think of it right now because I'm so bored."
One of the ugly aspects of modern life is that it is possible to live in a city of five million people and somehow be uninspired. As a matter of fact, the proximity of the people who comprise this arbitrary number seems to magnify the intensity of the boredom, just as watching a soft drink commercial may lead one to suspect that other people are having a disproportionate amount of pleasure at your personal expense. Modern life is fraught with such weighty and pointless forms of obsolescence, brouhaha and balderdash that it is a wonder more people don't escape into an autistic limbo just to take in a little peace and quiet.
This subject of boredom has been on my mind of late because of the planned monotony of the American political process, an endeavor which I suspect serves a function of converting people who might find the subject mildly interesting into people who find the very mention of politics annoying in the extreme--a state of being which should not be confused with apathy, which is something else entirely.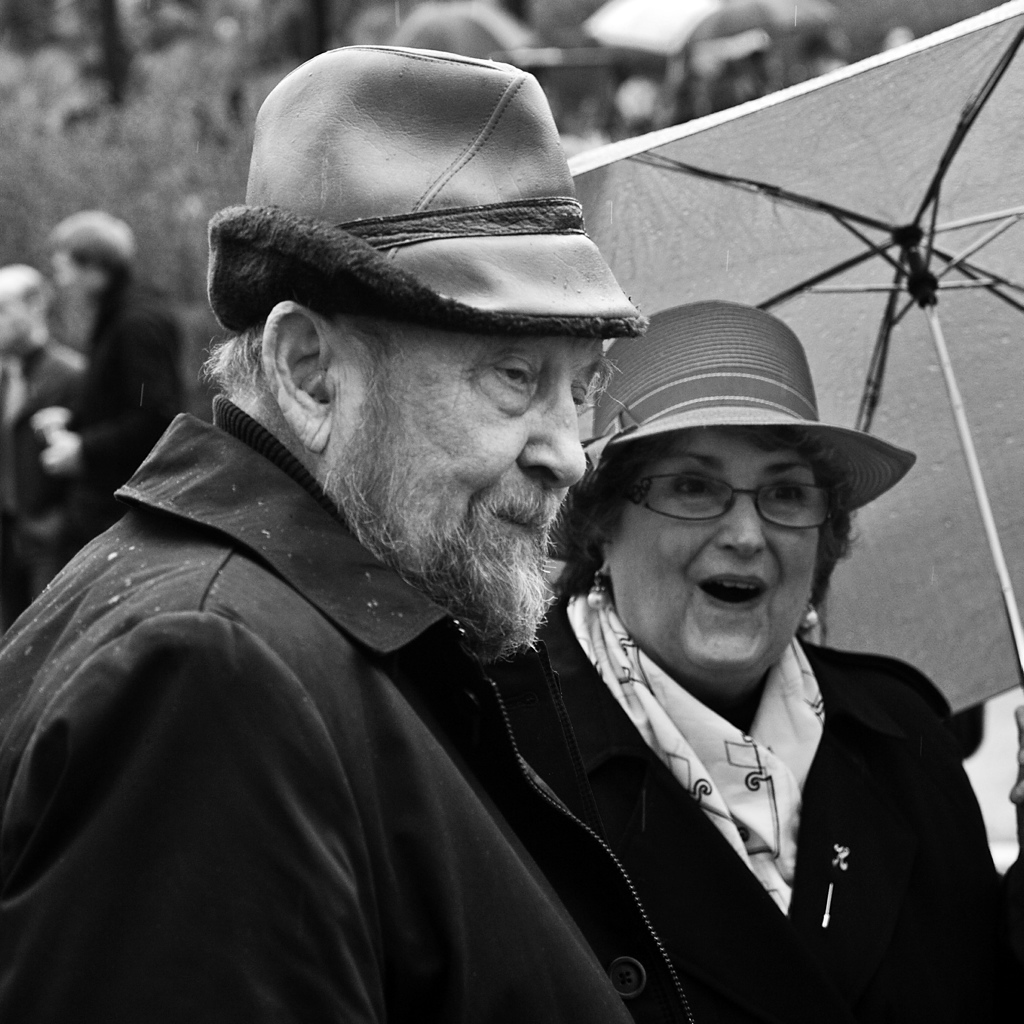 The
idea
of an American election is fascinating. The
fact
of the process is virtually
anesthetizing. Shall we take the progressive route to fascism or the reactionary route to fascism? What is the political affiliation of a celebrity? Where did she get her hair done? Look how he walks.
Nothing makes a person easier to exploit than convincing him he is free while boring him to death. We may not be able to break the shackles that bind us, comrades, but we do have something to say about how we respond to those shackles. We have something to say about it because that astral projection of mine on the judgment day was correct about human beings possessing creativity. And creativity is just imagination on steroids.
Bored? With all the falsity to wade through and analyze? Bored? With all the memories in the world to distort for my own pleasure? Bored? With a connection to mankind that can never be severed and with all the personal responsibility that awareness entails? Bored? What the hell were you thinking?
I might possess one advantage in this business of not being bored that eludes some others. I was an only child and for the first eight years of my life my family lived out in the country, as rural an existence as one could fathom, complete with cornstalks, copperheads, abandoned churches, out of tune pianos, sagging bridges, and old men who muttered that the Great Depression had been a good thing because it taught humility. In this environment, with the nearest kids a mile or more away, I spent a lot of time crawling around in my backyard sand pile, or staring at a glove I'd received for Christmas, or listening to the radio, or reading books and imagining things. My mother, my father and Dr. Seuss taught me to read and by the age of seven I had read
Robinson Crusoe
,
Huckleberry Finn
,
Call of the Wild
and
The Wizard of Oz
. Those wonderful stories prepared me for summer afternoons lying on my back in wet grass, gazing at clouds, listening to distant tractor motors, remembering the gleam of the hair of a girl who had passed by on a bicycle.
They say life is gone in the blink of an eye. Maybe we better keep our eyes open so we don't miss anything important. Maybe we need to remember a time when we wore baby shoes.
There are 691,777 sites with a better three-month global Alexa traffic rank than Philropost.blogspot.com. About 91% of the site's visitors are in the US, where it has attained a traffic rank of 76,683. The site is relatively popular among users in the city of Phoenix (where it is ranked #2,126). Its visitors view an average of 17.0 unique pages per day.
Hot Pages
Comet Lovejoy Survives Fiery Plunge Through Sun, NASA Says

http://news.yahoo.com/comet-lovejoy-survives-fiery-plunge-sun-nasa-say...

This story was updated at 8:50 p.m. EST. | A newfound comet defied long odds today (Dec. 15), surviving a suicidal dive through the sun's hellishly hot atmosphere, according to NASA scientists. | Comet Lovejoy plunged through the sun's corona at about 7 p.m. EST today (midnight GMT on Dec. 16), coming within 87,000 miles (140,000 kilometers) of our star's surface.

news.yahoo.com

http://sports.yahoo.com/nhl/blog/puck_daddy/post/Kris-Humphries-offere...

Thu Dec 15 07:21pm EST | By Harrison Mooney | NBA centre Kris Humphries has had a rough go of it of late. Not only did he become something of a laughingstock when he inexplicably married Krazy ol' Kim Kardashian, but his good name was even further sullied when the two divorced only 72 days later. | Now he's in the midst of a hilarious and wholly depressing battle full of mudslinging, ugly accusations, and manufactured reality TV drama. | Also, he doesn't have an NBA contract.

sports.yahoo.com

Congress overturns incandescent light bulb ban

http://www.washingtontimes.com/news/2011/dec/16/congress-overturns-inc...

Congress overturns incandescent light bulb ban - Washington Times Register for E-mail alerts. Comment on articles. Sign up today, it's easy. Email Address Close Hot Topics: Barack Obama Congress Iraq China Facebook Republican Party Newt Gingrich White House The Washington Times Online Edition ◀ ▶ Republican presidential candidate former House Speaker Newt Gingrich, center, speaks as former Massachusetts Gov. Mitt Romney, left, and Rep.

www.washingtontimes.com

Anonymous donors pay off Kmart layaway accounts

http://finance.yahoo.com/news/anonymous-donors-pay-off-kmart-222535611...

OMAHA, Neb. (AP) -- The young father stood in line at the Kmart layaway counter, wearing dirty clothes and worn-out boots. With him were three small children. | He asked to pay something on his bill because he knew he wouldn't be able to afford it all before Christmas. Then a mysterious woman stepped up to the counter. | "She told him, 'No, I'm paying for it,'" recalled Edna Deppe, assistant manager at the store in Indianapolis.

finance.yahoo.com

Star witness describes Penn State shower scene

http://www.cnn.com/2011/12/16/justice/pennsylvania-sex-scandal/index.h...

Harrisburg, Pennsylvania (CNN) -- Former Penn State star quarterback-turned-star witness Mike McQueary testified Friday that he believes he saw Jerry Sandusky molesting a boy in a locker-room shower in 2002. | McQueary said he walked into a locker room and felt "embarrassed" as he heard someone in the shower. | "I looked in the mirror and shockingly and surprisingly saw Jerry with a boy in the shower," McQueary told the court. | McQueary said he heard rhythmic, slapping sounds, like that of skin on skin.

www.cnn.com

In Memoriam: Christopher Hitchens, 1949–2011

http://www.vanityfair.com/online/daily/2011/12/In-Memoriam-Christopher...

Christopher Hitchens-the incomparable critic, masterful rhetorician, fiery wit, and fearless bon vivant-died today at the age of 62. Hitchens was diagnosed with esophageal cancer in the spring of 2010, just after the publication of his memoir, Hitch-22, and began chemotherapy soon after. His matchless prose has appeared in Vanity Fair since 1992, when he was named contributing editor.

www.vanityfair.com

http://espn.go.com/new-york/nfl/story/_/id/7357978/high-school-athlete...

No running in the halls -- and no Tebowing either. | That's what one Long Island administration said Wednesday when it suspended a group of high school athletes for replicating Denver Broncos quarterback Tim Tebow's popular pose in the hallway at school. | Jordan Fulcoly, Wayne Drexel and brothers Tyler and Connor Carroll of Riverhead High School were all handed a one-day suspension Wednesday, after three days of taking a knee with their foreheads resting on their fists, the same way Tebow does in the end

espn.go.com

http://openchannel.msnbc.msn.com/_news/2011/12/16/9481422-romneys-miss...

Open Channel - Romney's missing hard drives raise questions over government records RSS MSN Hotmail More Autos My MSN Video Careers & Jobs Personals Weather Delish Quotes White Pages Games Real Estate Wonderwall Horoscopes Shopping Yellow Pages Local Edition Traffic Feedback Maps & Directions Travel Full MSN Index Bing msnbc.com sites & shows: TODAY Rock Center Nightly News Meet the Press Dateline Morning Joe Hardball Ed Maddow The Last Word msnbc tv Home US World Politics Business Sports Entertainment ...

openchannel.msnbc.msn.com

Deaths from brain-eating amoeba linked to sinus remedy for colds

http://www.dailymail.co.uk/health/article-2074957/Deaths-brain-eating-...

By Claire Bates | Last updated at 2:28 PM on 16th December 2011 | A sinus-flushing device used to relieve colds and allergies has been linked to a deadly brain-eating amoeba. | Louisiana's state health department issued a warning about neti pots - which look like mini watering cans, that are used by pouring salty water through one nostril. | It follows two recent deaths - a 51-year-old woman and a 20-year-old man from the 'brain-eating amoeba' Naegleria fowleri.

www.dailymail.co.uk

Unusual jetpack enables pilots to swim and leap like a dolphin

http://www.grindtv.com/outdoor/blog/31449/unusual+jetpack+enables+pilo...

« PrevMost unusual ski trip of the season is on a Caribbean criuse | When big-water kayakers discover a towering unconquered waterfall finally looking as though it could be safely run, their excitement is tempered by trepidation. That was certainly the case on a recent rainy afternoon when veteran paddlers Pat Keller, Isaac Levinson and Chris Gragtmans finally determined that the basin beneath the 90-foot Noccalula Falls in Gadsen, Alabama, contained enough water for a first-descent.

www.grindtv.com

http://www.msnbc.msn.com/id/45695764/ns/us_news-crime_and_courts/

McQueary gives graphic Sandusky testimony - US news - Crime & courts - msnbc.com MSNBC - Top Stories Jump to story headline MSN Hotmail More Autos My MSN Video Careers & Jobs Personals Weather Delish Quotes White Pages Games Real Estate Wonderwall Horoscopes Shopping Yellow Pages Local Edition Traffic Feedback Maps & Directions Travel Full MSN Index Bing msnbc.com sites & shows: TODAY Rock Center Nightly News Meet the Press Dateline Morning Joe Hardball Ed Maddow The Last Word msnbc tv Home US World ...

www.msnbc.msn.com

http://www.facebook.com/about/timeline

Timeline is the new Facebook profile. Tell your life story through photos, friendships and personal milestones like graduating or traveling to new places. | Click a photo above to see how it looks as the cover. | Star your favorite moments to make them widescreen, or remove the ones you want to hide. | The music you listen to is on your timeline, so friends can listen along. | Learn more about Apps. | Once you get timeline, you'll have 7 days before anyone else can see it.

www.facebook.com