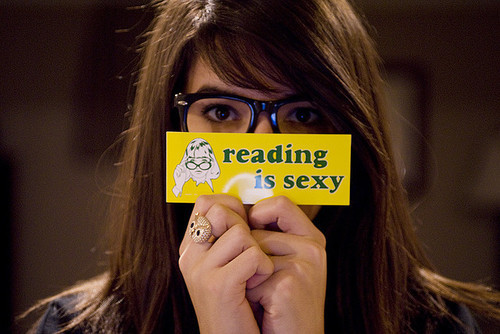 I had not initially planned to use this website to promote my own professional aspirations. However, I'm hard pressed to think of anything else to scribble here on this merry Friday morning, so instead of something earth shattering, we shall explore--briefly--a certain literary pursuit in which I have recently become involved.
Over the course of this summer I will be publishing nine ebooks on something called Smashwords. These will be available for public consumption and/or acquisition. This was not an easy decision for me to make, largely because my old school leanings indicated that I should go about book publishing in that old fashioned method that dictates getting an agent, having the agent use his or her connections to get an editor at a major publishing house to read my stuff, do flips in the air over the inherent genius in each and every syllable and then offer up something that equates to one penny per hour spent putting the works together, only to suffer the tortures of the damned when no one calls from Letterman to book me on his show.
So.
What I'm doing instead is this ebook approach.
I'm keeping the prices low so that people can afford to buy them. $2.99 a pop. Not bad at all. What you need is a Kindle, Kobe, Nook, iPad, whatever, just download the suckers and read until your eyes fall out.
The first book is already out there. It's called The Process Servers. You can read the first several pages for free by going to Smashwords.com and typing in either my name--Phil Mershon--or the name of the book, or you can use the link in the right hand sidebar on this page. Or you can skip it.
It's a good book, though. I'll admit that. It's fiction. A novel. A scary novel. A funny novel. A novel novel. I hope you like it if you try it out.
In the coming months I'll be releasing several more. Next up is one called Locked Into Cinema, which I'm formatting right now. If you like movies and care about whatever their social significance may be, and if you like my writing style, you'll like it.
After that there will be a whole slew of the bastards coming out. Red Bell Peppers, The Playlist, Three Years in the Taxi Business, The Gingerbread Man and Cheese, Recess, The Trouble with Sanity, and no doubt many, many more.
You may be saying to yourself that you've already read these fuckers on the blog here so why bother? Good point, Sherlock. The problem is that these newly published books are not quite the same as the ones on the blog and in most cases they are completely different works altogether. I just liked the titles. Pity my lack of imagination.
So that's what's going on. I'll still be here every freaking day with new societal updates and weirdo observations, so don't think the blog is going away. It'll be here for your pleasure--or pain. Every day.
In the meantime, have a good one because you know it would do the same to you.
Cowboy Copas loves ya.
Phil
Hot Pages
I'll Have Another out of the Belmont Stakes and out of the Triple Crown

http://sports.yahoo.com/news/i-ll-have-another-out-of-the-belmont-stak...

I'll Have Another is out of the Belmont Stakes and out of the running for the Triple Crown. | A press conference is scheduled for 1 p.m. ET. | There were indications this morning that something was amiss. Trainer Doug O'Neill took I'll Have Another to the track for his morning jog hours earlier than he had been going for the past three weeks. O'Neill then left the Belmont track without speaking to the media, and owner Paul Reddam was also not available.

sports.yahoo.com

City officials: Detroit will go broke in a week if consent deal lawsuit isn't withdrawn

http://www.freep.com/article/20120608/NEWS01/120608025/1001/rss01

City officials: Detroit will go broke in a week if consent deal lawsuit isn't withdrawn | Detroit Free Press | freep.com Continue Reading » Advertisement You will be redirected to the page you want to view in seconds. CLASSIFIEDS: CARS JOBS HOMES APARTMENTS CLASSIFIEDS SHOPPING E-CIRCULARS DAILY DEALS ADVERTISE SUBSCRIBE freep.com Home News Sports Autos/Biz Classifieds Entertainment Life Opinion Obits Help Detroit Metro Detroit Wayne County Oakland County Macomb County Michigan

www.freep.com

Officials worry about creatures on tsunami dock

http://news.yahoo.com/officials-worry-creatures-tsunami-dock-165802958...

When the tsunami hit the northern coast of Japan last year, the waves ripped four dock floats the size of freight train boxcars from their pilings in the fishing port of Misawa and turned them over to the whims of wind and currents. | One floated up on a nearby island. Two have not been seen again. But one made an incredible journey across 5,000 miles of ocean that ended this week on a popular Oregon beach.

news.yahoo.com

U.S. debt load falling at fastest pace since 1950s

http://finance.yahoo.com/news/u-debt-load-falling-fastest-040045522.ht...

WASHINGTON (MarketWatch) - Everyone knows America has too much debt. What they don't know is that things are getting better, not worse. | Little by little, our economy is reducing its debt burden, slowly repairing the damage caused by 10, 20 or 30 years of excess. | If you want to know why economic growth has been so tepid, here's your answer. Four years after the storm hit, the economy is still deleveraging. And it's very hard for any economy to grow when everyone is focused on increasing their savings.

finance.yahoo.com

Linkedin Blog » Taking Steps To Protect Our Members

http://blog.linkedin.com/2012/06/07/taking-steps-to-protect-our-member...

It is of the utmost importance to us that we keep you, our members, informed regarding the news this week that some LinkedIn member passwords were compromised. We want to reiterate that we sincerely apologize for the inconvenience this has caused our members. | From the moment we became aware of this issue, we have been working non-stop to investigate it.

blog.linkedin.com

Bob Welch dead - Yahoo! Search Results

http://search.yahoo.com/search?cs=bz&p=Bob%20Welch%20dead&fr=fp-tts-70...

© 2012 Yahoo!Help - Privacy / Legal - About Our Ads - Submit Your Site | Powered by Bing™ | NASHVILLE, Tenn. -- Nashville police say BobWelch, a former member of Fleetwood Mac who also had a solo career, has died of a self-inflicted gunshot wound ... | LOS ANGELES (Reuters) - BobWelch, an early member of rock band Fleetwood Mac who enjoyed a successful solo career with hits such as "Ebony Eyes," died on ...

search.yahoo.com

I'll Have Another won't race in Belmont, trainer says

http://espn.go.com/horse-racing/triplecrown2012/story/_/id/8025449/ano...

Doug O'Neill, the trainer for Triple Crown hopeful I'll Have Another, told "The Dan Patrick Show" that the horse "is officially out of the Belmont." | O'Neill will hold a news conference early Friday afternoon at Belmont. | Your friend shared this story on Facebook. Share ESPN with your friends to see everything they're reading and watching, and then share the latest news about the sports and teams you care about most!

espn.go.com

SocialSpark

http://app.socialspark.com/leads

Unfortunately, this site is not supported in your browser. But, don't worry there is an easy way to find us. Our site is best experienced in the Firefox browser. It's simple to install and it's FREE! | Firefox 4 - Download Nowor continue anyway | SocialSparkOh, no! You can't get there from hereUnfortunately, this site is not supported in your browser. But, don't worry there is an easy way to find us. Our site is best experienced in the Firefox browser.

app.socialspark.com

Obama: "The Private Sector Is Doing Fine"

http://www.realclearpolitics.com/video/2012/06/08/obama_the_private_se...

Obama: "The Private Sector Is Doing Fine" | RealClearPolitics Close This Ad [x] ADVERTISEMENT Close This Ad RealClearPolitics Advertisement Home Election 2012 Polls Video Twitter Issues Links Markets Policy World Science Religion Tech History Books Energy Sports Latest Polls Obama vs.

www.realclearpolitics.com

World's Largest Professional Network | LinkedIn

http://www.linkedin.com/home?report%2Esuccess=7JhoEMBtps3GKsONGf146aj6...

150 million+ members | Manage your professional identity. Build and engage with your professional network. Access knowledge, insights and opportunities. | By clicking "Join Now" or using LinkedIn, you agree to our User Agreement and Privacy Policy. | About | Blog | Careers | Advertising | Recruiting Solutions | Tools | Mobile | Developers | Publishers | LanguageBahasa IndonesiaBahasa ...

www.linkedin.com

Police: Musician Bob Welch kills self

http://www.cnn.com/2012/06/07/showbiz/bob-welch-dead/index.html?hpt=hp...

(CNN) -- Bob Welch, a guitarist who played with Fleetwood Mac before launching a solo career, died of a self-inflicted gunshot wound to his chest, Nashville, Tennessee, police said Thursday. He was 66. | Bob Welch: Your favorite songs | Welch's wife found his body in their Nashville home about 12:15 p.m., Nashville Police spokesman Don Aaron said. | "All indications are that it was a suicide," Aaron said. A suicide note was found, he said. | Welch played guitar with Fleetwood Mac starting in 1971.

www.cnn.com

Rapper Lil Phat, 19, shot and killed

http://music.msn.com/music/article.aspx?news=734793

WENN | Rapper Lil Phat has been shot dead at the age of 19 in Atlanta, Ga. | Bing:More on Lil Phat | According to the Atlanta-Journal Constitution, police identified the rapper's body on Thursday evening. Lil Phat, real name Melvin Vernell III, was found in a parked car near Northside Hospital, where he was later pronounced dead, reports GossipCop. | He had suffered multiple gunshot wounds. A motive for the killing is unknown and police are searching for two men who were seen running from the scene.

music.msn.com

ConsumerAutoSource.com

http://www.consumerautosource.com/quote?v=ticker&pid=em_may&cid=p

() -- The answer is 'definitely'. With significant changes in policy - drivers who drive less then 25 miles per day and have no DUIs can get ridiculously cheap coverage. The path to these huge savings is easy and takes less then 5 minutes. Simply use the form below to start comparing rates from over 300 insurers and let them compete for your business. | Skeptical? Don't be. We've shown thousands of people (just like you) how to save hundreds on auto insurance.

www.consumerautosource.com

Do Americans really play beer pong, drink out of red cups and do kegstands at parties?

http://www.reddit.com/r/AskReddit/comments/urhxm/do_americans_really_p...

Yes. You'd be surprised at how accurate this stereotype is. | As a fellow Brit who did a semester abroad in Wisconsin, I was delighted to find that all of these things were absolutely true. Best of all, beers were a dollar. A fucking dollar. The late-night take-away was (dare I say it?) better than kebab. Cheese curds, incredible pizza, all the Mexican your heart could ever desire. God, I want to go back. | Yes. We do all of those things.

www.reddit.com

http://www.cnn.com/2012/06/08/living/confessions-ex-sex-kitten-o/index...

(Oprah.com) -- I don't believe in casual sex. It's not that I'm opposed to it exactly, it's just that -- in my own experience -- no such thing exists. | If it's not emotional, I'm not interested. For me, sex without feeling is an empty ritual, a cold, mechanical exchange that leaves me lonely and depressed. Given the choice between that and solitude, I prefer to be alone. | Even the phrase "casual sex" has a hollow ring that bothers me. It's a contradiction in terms.

www.cnn.com

18 rescued in child pornography raids, feds say – This Just In

http://news.blogs.cnn.com/2012/06/08/18-rescued-in-child-pornography-r...

18 rescued in child pornography raids, feds say – This Just In - CNN.com Blogs This Just In RSS Feed This Just In » 18 rescued in child pornography raids, feds say Comments Feed RSD 'Obama: This Just In WordPress.com CNN EDITION: U.S. CNN INTERNATIONAL INTERNATIONAL CNN MÉXICO MÉXICO ARABIC ARABIC TV : CNN CNNi CNN en Español HLN Breaking News, U.S., World Weather Entertainment and Video News from CNN.com Home Video Breaking News Videos from CNN.com TV & Video NewsPulse from CNN.com NewsPulse

news.blogs.cnn.com

I'll Have Another Won't Run in Belmont Stakes, Erases Hopes of First Triple Crown Since 1978

http://www.nesn.com/2012/06/ill-have-another-wont-run-in-belmont-stake...

Horse racing was dealt a devastating blow on Friday morning. | Trainer Doug O'Neill confirmed that his horse, I'll Have Another, won't run in the Belmont Stakes on Saturday afternoon. O'Neill confirmed that news on The Dan Patrick Show. | O'Neill cited injury as the reason the horse won't run in the race. I'll Have Another was looking to win the first Triple Crown since Affirmed took home all three of horse racing's biggest races in 1978. | "We ain't taking any chances," he said.

www.nesn.com