Truth, real, or not at all?

People who ride on roller coasters have a higher chance of having a blood clot in the brain. Truth or real?
Truth. "
The danger is low but not zero,'' says Dr. Lawrence Pitts, professor of neurosurgery at the University of California at San Francisco. He and other specialists recommend that anyone who suffers a new type of headache after a roller coaster ride -- or other symptoms such as unexplained nausea or vomiting -- seek medical advice. Failure to treat the blood clots can cause permanent brain damage. "Riding giant roller coasters can cause chronic subdural hematoma even in a previously healthy woman,'' concluded neurologist Toshio Fukatake of Chiba University School of Medicine in Japan, lead author of the new case report. "Builders and designers, managers of amusement parks, and potential passengers on giant roller coasters need to be aware of this risk.''
Serious riders laughed to scorn the danger, reveling in what some call an escalating "arms race'' for roller coaster bragging rights. "I'm going to keep riding them and feel perfectly safe,'' said Bill Linkenheimer, president of an organization called American Coaster Enthusiasts, based in Pennsylvania.
People with blue eyes see better in dark. Truth or real?
Not at all correct.
The darker the eyes, the more light is absorbed as light waves pass through the eye, and the less light is available to reflect within the eye. Light reflection within the eye can cause susceptibility to glare (e.g., sun or headlights) and to poor contrast discernment. Thus it seems that people with darker eyes may have better vision in high-glare situations – perhaps this makes them better night drivers, for example.
Eye color may also affect your color vision. Here it seems that lighter eyes may provide some advantages. So it seems to me that blue-eyed people should really go for dark-eyed partners–this way one can pick the paint colors, and the other can drive home at night.

Money isn ' t made out of paper, it is made out of cotton. Truth or real?
Real.
Currency paper is composed of 25 percent linen and 75 percent cotton. Red and blue synthetic fibers of various lengths are distributed evenly throughout the paper. Before World War I these fibers were made of silk.

A huge underground river runs underneath the Nile, with six times more water than the river above. Truth or real?
Truth.
A scientific paper on the discovery written by Stern and co-authored with UTD geologist Dr. Mohamed Gamal Abdelsalam appears in the Dec. 6 issue of Science magazine. The discovery grew out of research that the scientists have been doing on plate tectonics and the formation of a "supercontinent" more than 600 million years ago.
A tiny amount of liquor on a scorpion will make it go mad instantly and sting itself to death. Truth or real?
Not true at all
. The booze will get in the poor bastard's respiratory system and it will eventually croak, but that's about the worst of it.
The human body emits a glow that is 1,000 times less than what our eyes can detect. Truth or real?
Real.
The human body literally glimmers. The intensity of the light emitted by the body is 1000 times lower than the sensitivity of our naked eyes. Ultraweak photon emission is known as the energy released as light through the changes in energy metabolism. Scientists successfully imaged the diurnal change of this ultraweak photon emission with an improved highly sensitive imaging system using cryogenic charge-coupled device (CCD) camera. They found that the human body directly and rhythmically emits light. The diurnal changes in photon emission might be linked to changes in energy metabolism.

The USA uses 29% of the world's petrol and 33% of the world's electricity. Truth or real?
Truth. Look it up.

Wearing headphones for just an hour will increase the bacteria in your ear by 700 times. Truth or real?
Real. But only if by "700 times" you actually mean eleven times and then only if the person wearing them sweats a lot.

The animal responsible for the most human deaths world-wide is the mosquito. Truth or real?
True. Tragically, AIDS still kills more people than anything, with over three million people dying from it last year. However, malaria spread by mosquitoes comes in a close second. As Time reports:
"Countries in sub-Saharan Africa have suffered the brunt of this renewed assault, but nations in temperate zones, including the U.S., are not immune. A malaria outbreak in Florida last summer that hospitalized seven people was the first extended case of local transmission on U.S. soil in nearly 20 years. The cause was almost certainly a parasite that hopped a ride in a human or a mosquito on an international flight or ocean vessel, since none of the patients had recently ventured overseas."

The pupil of the eye expands as much as 45 percent when a person looks at something pleasing. Truth or real?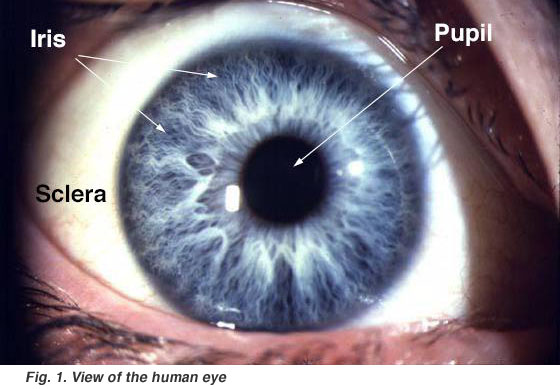 Real
. But then again, possibly not. You see, I'm too busy smiling to check.